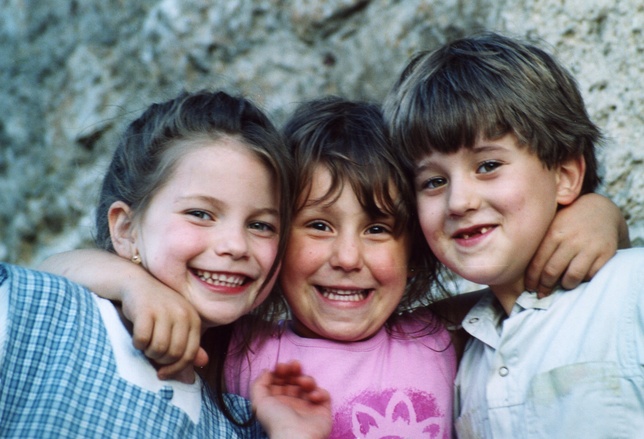 Source: Source; the Guardian
Young people joining philanthropy trend
It's not your grandfather's philanthropy.
Young people are embracing the idea of charitable giving more than ever, if a celebration of charitable giving Thursday to mark National Philanthropy Day is any indication.
Enter such groups as 100 Kids Who Care — a takeoff on 100 Women Who Care and 100 Men Who Give a Damn — which formed in 2014 to promote goodwill among youngsters.
Though the adults-who-care groups assemble like-minded people who each donate $100, the 100 Kids Who Care have grown to 76 members aged three to 17 who donate $10 each — since participants are encouraged to use their own money.
"Kids want to give," said Alison Kitts, after accepting the Caesars Windsor Award for Spirit in Philanthropy at a luncheon at the Windsor-Essex Children's Aid Society. "Kids want to make a difference."
The problem, however, few philanthropic groups existed for youngsters. So Kitts created one, meeting four times a year to have fun and listen to how funds help the less fortunate.
"Kids learn that their voices are being heard, that a little bit of money can go a very long way," said Kitts, whose two children Charlie, 13, and Lily, 10, are already philanthropists. "And it's fun for the kids. They love coming."
Young people don't only give through organized groups, however. Arielle Grondin, 19, created her own annual event, Music For Life, which has raised $40,000 for cystic fibrosis in five years.
"You get something back from giving," said Grondin, who doesn't let her own cystic fibrosis hold her back, despite that she takes 30-plus pills a day and two salt-water treatments for her lungs. "Organizing the event takes a lot of work. It's overwhelming, for sure. But when we get through it, it's great."
Grondin, who's studying public relations at St. Clair College and who wants to expand her fundraising in the future, won the Cypher Systems Group Award for Youth in Philanthropy.
Alexandria Fischer, president of the Canada South Chapter of the Association of Fundraising Professionals, which organized Thursday's celebration of giving, considers the area a special place for helping others.
"We have a very generous community here in Windsor-Essex," she said, noting that more and more organizations work together to produce bigger and better results. "It's just the spirit of this community. Even through challenging economic times we pulled together. We're a really positive community."