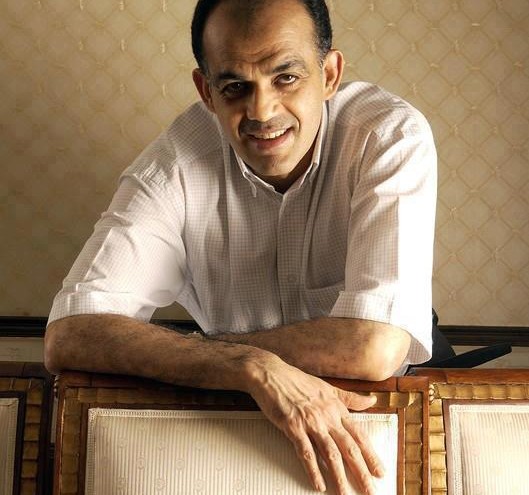 Syed Mokhtar Al-Bukhary
BACKGROUND
Syed Mokhtar Al-Bukhary is the Chairman of the AlBukhary Corporation.  Born in 1952 in Alor Setar, Malaysia, he grew up in a financially struggling family of traders.  Due to a lack of funds his highest level of education was Form 5 (essentially high school).  In the 1960s he assisted his parents with their cattle business until a disease outbreak compromised their livestock.  Afterwards, he turned attention to his own entrepreneurship.  In the early 1970s he obtained a loan from the government to start a lorry business.  In 1974, he bought a shop house under a hire-purchase agreement with Urban Development Authority of Malaysia (UDA). The next year, he obtained a rice-trading license and founded Shah Company, a rice supplier.
Over the next decade, he began networking with United Malays National Organization, a political party.  His connections enabled him to win land deals as well as infrastructure and privatization contracts.  However, he made his first significant earnings during the 1990s stock market boom in Malaysia.  He bought stocks then sold them at a premium, which provided him with the money he needed for his first large-scale business venture – the purchase of the main port in Johor from the government.  In 1996 he convinced Kuala Lumpur to give him the rights to overhaul it; however, the next year he ran out of money, halting construction.  He used his contacts to get the Finance Ministry to restart the project; it directed a state investment firm to purchase a 40% stake in the operation.
By 2000, the port, called Tanjung Pelepas, was completed and functioning.  Syed sought business partners, and negotiated with Danish shipper Maersk Sealand International for a 30% interest and the right to manage the port's operations.  Prior to closing the agreement, he reacquired the government's 40% stake; he then turned around and sold the 30% interest to Maersk for approximately 730 million ringgit in 2001, making a profit of more than 200 million ringgit.  Over time Syed's wealth grew as he diversified his business interests into other areas such as engineering, media, and banking.  
Syed has gained a controlling interest in many major local firms; his portfolio is largely driven by three investment vehicle companies.  MMC Corporation Berhad, DRB-Hicom Berhad, and Tradewinds Berhad.   MMC Corporation Berhad's primary activities involve energy and utilities, airports, ports and infrastructure, and engineering and construction. MMC manages the operations of Tanjung Pelepas, which is Malaysia's largest container terminal. It has established itself as a leading player in the industry with several key developments including the Stormwater Management and Road Tunnel (SMART) motorway, the first-of-its-kind, dual purpose tunnel in the world.
Syed's business success has resulted in a net worth of $2 billion, according to Forbes.  This makes him the 8th richest person in Malaysia.  He has been recognized with many awards for his achievements.  These include the Panglima Setia Mahkota (P.S.M.), which confers upon him the title Tan Sri, the Dato' Setia Mahkota Kedah (D.S.D.K.), which carries the title Dato', and "Tokoh Ma'al Hijrah", by The Yang Di Pertuan Agong of Malaysia.  These many honors are a testament to his influence in his country.
CHARITABLE HISTORY
Syed Mokhtar Al-Bukhary believes that his success has given him an imperative to give back.  Consequently, in 1996 he established the Albukhary Foundation.  Its mission is to forge a more equitable and tolerant world through initiatives that bridge the divide between the haves and have-nots, as well as between Muslim and non-Muslim worlds.  Initially the organization was focused on his home country of Malaysia; however, as his business reach grew and he gained more of an international presence, its scope expanded to four continents: Asia, Europe, Africa, and Australia.
The foundation focuses on supporting five main areas, which are as follows:
Education:  

The foundation supports programs ranging from outreach remedial programs for academically weak students to full-fledged university education for high-performing students.  Donations have totaled RM 633,157,312, representing 38% of its gifts.

Environment:  

The foundation funds initiatives that improve the quality of the natural and built environment, aiming to make it a better place to work, live, and play for current and future generations.  

Health:  

The foundation adopts a two-pronged approach to health, with projects that address serious ills threatening the well-being of society while also promoting sports as a symbol of a robust society.

Welfare:

 The foundation reaches out to communities crippled by poverty that has been caused by political and economic strife or natural disasters. Its programs focus on empowerment, self-reliance, and sustainable living.  Donations have totaled RM 421,381,837, representing 26% of its gifts.

Religion and Civilization:  

The foundation promotes the Muslim face of piety, inclusiveness, and scholarship.  It also supports cultural enrichment programs to strengthen understanding between different communities.  Donations have totaled RM 196,797,189, representing 12% of its gifts.
In total, the foundation has spent RM 1.63 billion on its initiatives, reaching communities in more than 50 countries.  Specific positive outcomes include the following:
Hajj Sponsorship:

 1,022 poor Malaysian Muslims have been sponsored

Albukhary Scholarship:

 1,447 students have received the scholarship

Tuition Program:

 200 tuition centers have been built, benefitting over 80,000 students from over 500 schools

Islamic Arts Museum Malaysia:

 Built by the foundation, it features 97 exhibitions, lectures, seminars, and workshops

Project 3000 Earthquake:

 3,000 families have been assisted
Syed has been recognized for his generosity.  In 2014, Forbes Asia highlighted him as one of its "Heroes of Philanthropy" – a nice honor as his foundation approaches its 20th anniversary in 2016.   He says:  "My mother taught us that we have nothing until we give what we have sincerely, with the hope that it will make other people's lives better."
SOURCES
http://www.wsj.com/articles/SB1018201708391916320
http://www.mbas.gov.my/en/tan-sri-syed-mokhtar-albukhary
http://www.skorcareer.com/malaysia-eng/syedmokhtarbukhary-profile.htm
http://entrepreneurinsiderxoxo.blogspot.com/2015/04/biography-of-tan-sri-syed-mokhtar-al.html
http://www.forbes.com/profile/syed-mokhtar-albukhary/
http://www.unotest.com/albukharyfoundation/page/195/Our-Beginnings/
http://www.unotest.com/albukharyfoundation/page/196/Letter-from-Our-Founder/
http://www.unotest.com/albukharyfoundation/page/197/Pillars/
http://ma-devt.com/seri-syed-mokhtar-albukhary.html
http://www.albukharyfoundation.org/page/119/At-a-Glance/
http://www.freemalaysiatoday.com/category/nation/2014/06/26/syed-mokhtar-donates-rm1-5b-to-disaster-victims/