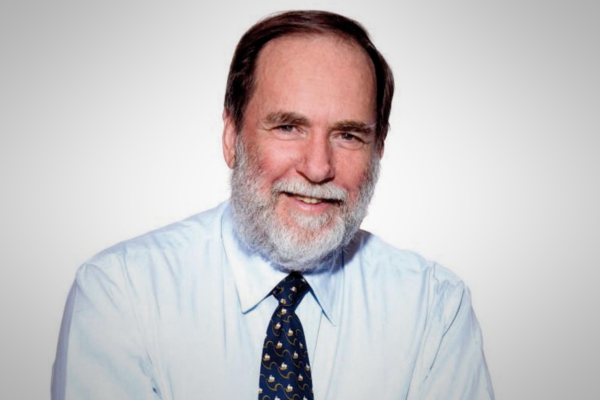 Nicky Oppenheimer
Nicholas "Nicky" Frank Oppenheimer is the former Chairman of De Beers Consolidated Mines and former Deputy Chairman of Anglo American Corporation. Born in 1945 in Johannesburg, South Africa, he represents the third generation of a mining dynasty. His grandfather, Ernest Oppenheimer, founded mining company Anglo American in 1917; his father Harry took over as Chairman in 1957. Nicky got his Bachelor of Arts from Oxford in 1965, studying politics and economics, then joined the family business in 1968.
He started out as his dad's personal assistant, working in the gold and diamonds division. The next few years saw him take on a series of leadership roles. He became Director of Anglo American in 1974, as well as the Director of De Beers (partially-owned by the family) in 1978. He was appointed Deputy Chairman of Central Selling Organization (now Diamond Trading Company) in 1984; Deputy Chairman of De Beers in 1985; and Chairman of the Diamond Trading Company in 1985. In 1990 he was named Deputy Chairman of the newly-formed, Swiss-based De Beers Centenary AG.
Nicky rose to Chairman of the De Beers Group in 1998. In 2000 the company suffered turbulence, losing its near-monopoly on the diamond market, in part due to the strength posed by Russian and Australian entrants. This required him to transform its business model, which he accomplished in part by expanding its supply at retail. It was not his only challenge – he also faced the task of ridding the firm of any association with "blood diamonds", stones that had been traded through conflict zones. He addressed this problem by helping to establish the Kimberley Process certification program in 2003, an effort which aims to prevent conflict diamonds from entering the market.
In later years Nicky dialed down his work activity. In 2011 he stepped down from the board of Anglo American. In 2012 he sold his remaining 40% stake in De Beers to Anglo American for $5.2 billion, ending his family's 80-year period of ownership. He announced that he planned to invest some of the proceeds from the sale in Africa. His E. Oppenheimer & Son entity controls investment arms Stockdale Street Capital and Tana Africa Capital, a joint venture with Singapore government-owned investment firm Temasek Holdings. Tana Africa Capital holds minority interests in African food manufacturers Promasidor and Regina.
Nicky's profound achievements in the corporate world have enabled him to amass a net worth of $6.5 billion, according to Forbes. They have also resulted in him receiving many honors. These include an Honorary Doctorate in Technology from the University of Oxford (2003); a Doctorate in Technology (honoris causa) from the Technikon Witwatersrand in South Africa (2003 — making him the first recipient of such a doctorate); the Presidential Order of Honor from His Excellency the President of the Republic of Botswana, Festus Mogae (2004); and an Honorary Fellowship from the London Business School (2009). The numerous forms of recognition he has received are evidence of the profound impact he has made in South African society and the world.
CHARITABLE HISTORY
Nicky Oppenheimer is dedicated to using his significant success to help those who are less fortunate. In 2003 he and his son Jonathan authored the Brenthurst Initiative, a policy paper that posits that for South Africa to achieve higher economic growth rates, foreign investor perceptions of relatively high risk need to be addressed and overcome.
The initiative led to the establishment of the Brenthurst Foundation in 2004. The organization has two main guiding principles: 1) Economic growth is the best means to achieve prosperity and political stability, and 2) Companies should have "a broad and deep involvement with the societies in which they do business." The nonprofit's activities are focused on three main areas:
Encouraging key decision-makers and experts to share experiences and insights at private meetings and seminars
Delivering relevant, practical policy advice to governments
Generating new thinking and thought leadership to address Africa's development challenges
To tackle these objectives, the foundation has developed a global network of analysts drawn from Central and South America, Central Asia, the U.S., Southeast Asia, the Middle East and North Africa, and Europe. The team communicates constantly with a diverse range of experts, policy specialists, and senior government officials. The purpose of this activity is to identify and share international best policy practice, with the aim of turning this advice into effective, implementable policy. Beyond the network, the foundation's "Tswalu Dialogue" meetings series, high-level research trips and delegations to African countries, and wide range of publications have been widely praised for their positive contribution to Africa's economic, political, and social development.

Outside of the foundation, Nicky has given generously to a wide variety of causes:
Environment: Nicky is a passionate supporter of wilderness conservation, and has donated millions to keep conservation areas alive. He also owns South Africa's largest private game reserve, Tswalu Kalahari, with his son Jonathan.
Education: In 2008, Nicky donated R75 million (about $10 million) to fund undergraduate and post-graduate scholarships and bursaries for South African students during the diamond anniversary in 2008. Through the Oppenheimer Memorial Trust, he committed himself to the disbursement of $6 million annually to education causes.
Research: Annually, Nicky gives out at least R2 million to research groups in various areas. These include a research and educational outfit located on the Oppenheimers' 170-acre family farm near Heathrow Airport in the UK, which has conducted studies on organic farming and the national environment for 16 years.
Nicky's efforts to improve society have received words of praise from many political luminaries; they include the following:
Erastus Mwencha, Deputy Chairperson of the African Union Commission: "The Foundation has made a positive and dramatic impact about the way the international community thinks about Africa and African development."