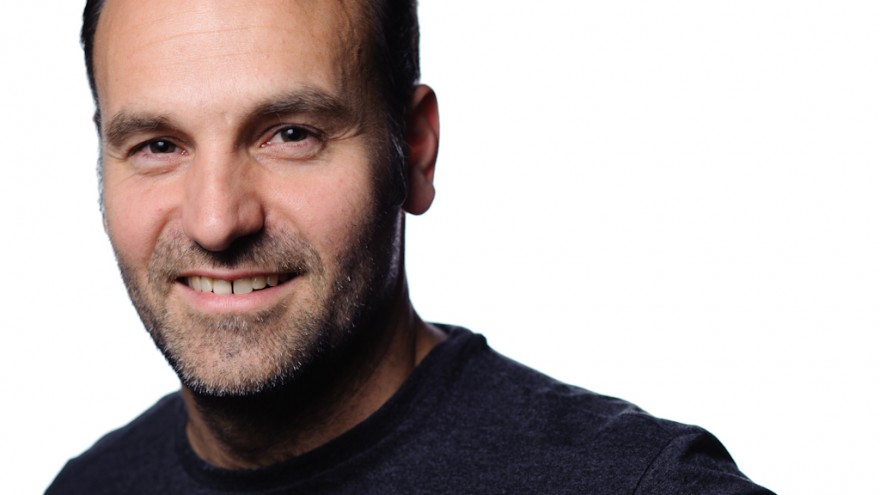 Mark Shuttleworth
BACKGROUND
Mark Shuttleworth is the founder of Ubuntu and Canonical. Born in 1973 in Welkom, South Africa, he is the son of a surgeon and a nursery school teacher. He enrolled at Doicesan College, but later transferred to the University of Cape Town, working toward a Business Science degree in Finance and Information Systems. While there, he helped install the school's first residential Internet connection.
In 1995, his final year, he set up Internet security firm Thawte. It was the first company to produce a commercially-available, full-security encrypted e-commerce web server outside of the U.S. It was also one of the first to be recognized by both Netscape and Microsoft as a trusted third party for web site certification, and quickly established a leadership position among facilitators of secure online transactions for corporations.
In 1999 he sold Thawte toVeriSign for R3.5 billion ($575 million).
In 2000 Mark used the earnings from the massive sale to found HBD Venture Capital, a business incubator and venture capital provider. HBD stands for "Here Be Dragons", an ancient term used to describe uncharted territory on early maps. The company invests in local, innovative South African companies with the potential to serve a global marketplace. It has funded firms in a variety of sectors, including software, pharmaceutical services, electronics, and mobile phone services.
In 2001, at a personal cost of $20 million, Mark bought a seat on a Russian spacecraft. He trained for nearly a year in Star City, Russia and Kazakhstan for a mission aboard a Soyuz capsule to the International Space Station (ISS). In April 2002 he lifted off with two cosmonauts. He spent eight days aboard the station, conducting scientific experiments for South Africa, returning to Earth in May. His effort made him the first African in space and only the second private citizen to self-fund such a journey. He worked to educate others about his visit, traveling around the world to discuss his experiences and speaking about spaceflight to schoolchildren.
In 2004 he founded Canonical for the promotion and commercial support of free software projects; it has a special focus on expanding personal computer access in developing countries. Its flagship initiative was Ubuntu, a Linux-based, easy-to-use operating system that is freely available for desktops and servers and runs across multiple devices. The program is popular, with 38% of open source developers using Ubuntu distribution, according to an Evans Data Open Source report. Its top competitors include Apple's iOS and Google's Android. Mark says: "There are deeply entrenched competitors that won't be dislodged just by doing what they did and doing it faster or better just by 5 or 10%. If there's an opportunity, it's to shake things up and attack the problem entirely differently."
In 2009 Mark stepped down as CEO of Canonical, but remains an active member of the Ubuntu community. His success has led to him garnering a net worth of $500 million, according to Forbes; this makes him one of the richest citizens of South Africa. His work has had a profound impact on the lives of his countrymen and the world.
CHARITABLE HISTORY
Mark Shuttleworth is dedicated to using his significant resources to improve the situations of others. He manages his philanthropic work through two organizations: The Shuttleworth Foundation and the Ubuntu Foundation. They are described below.
The Shuttleworth Foundation
In 2001 Mark established the Shuttleworth Foundation, which funds projects that find innovative ways to improve the quality of education and create positive change in Africa. The ideas must originate in South Africa, or come from another part of the globe but still be beneficial to the country. The nonprofit identifies people behind these projects, gives them a fellowship grant, and multiplies the money that they put into the projects themselves by a factor of ten or more. It has done work in all nine provinces of South Africa, funding initiatives from teachers, small businesses, and private individuals.
The foundation's most recently published annual report indicates that in 2013, it granted $4 million. Most funds were distributed to recipients (called "fellows") in the United States, the Isle of Man, South Africa, and the United Kingdom. The average funding amount per fellow was $362,053. The areas of focus for most program applicants were education, technology, social development, entrepreneurship, and healthcare.
The Ubuntu Foundation
In 2005 Mark founded the Ubuntu Foundation, a purpose trust, with an initial investment of $10 million. The primary goal of the organization is to ensure the continued provision of high quality, free, and open source software in the world. It has a specific emphasis on securing the continuity of Ubuntu, catering to the philanthropic and non-commercial aspects of the project while Canonical focuses on its commercial support and certification program aspects. Because of his commitment, people involved with the foundation refer to Mark as the "Self-Appointed Benevolent Dictator for Life."
Other Efforts
Mark is involved in charitable work beyond his foundations. He funds and serves on the board of Bridges, an international nonprofit that seeks to address digital divide issues through both grassroots work and high-level policy dialogue. In addition, he used the outcome of a legal battle to benefit others. In 2011 he moved to the Isle of Man in the UK, and in 2009 he moved his fortune there as well. In response, the South African Reserve Bank fined him R250 million. In 2014 the Supreme Court of Appeal (SCA) found the bank in the wrong and ordered it to return the money with interest. Following the repayment, Mark donated the amount to a trust established to help others take cases to the Constitutional Court. It will be managed by lawyers, scholars, and judges who will fund cases of merit brought against the state. He explained his decision by stating that litigating around the constitution is prohibitively expensive for most.
It is estimated that Mark has given away nearly half of his fortune to charitable causes. His generous contributions have ensured his legacy beyond business accomplishments.