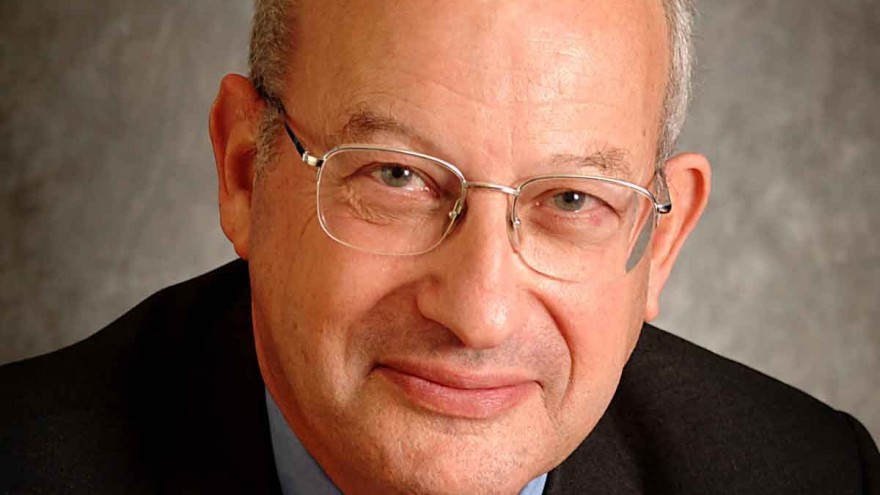 David Sainsbury
Big spender David Sainsbury was born to give
David Sainsbury had the good fortune of being born into the family who founded an extremely profitable British supermarket chain. More importantly, he had the good fortune of being born into a strong family tradition of philanthropy. So much so that in 2009 he became the first Briton to give £1 billion (about $1.4 billion at the time) to charity.
It all started with a donation of £50 ($135) to the Liverpool School of Tropical Medicine shortly after Sainsbury established the Gatsby Charitable Foundation in 1967.
"I received a lot of shares in Sainsbury's when I was 27 years old, and it seemed the natural thing to do to put a proportion of that into a charitable trust," he told a journalist in 2005.
Sainsbury, now Lord Sainsbury of Turville after being made a life peer in 1997, read History and Psychology at Cambridge University before joining the family business. Sainsbury's was founded in 1869 and today operates over 1,200 supermarkets and convenience stores, employing around 161,000 people.
After obtaining his MBA from the Columbia Graduate School of Business in New York in 1971, the young heir was appointed finance director of the holding company J Sainsbury plc. In 1988 he became deputy chairman and in 1992 he was elected chairman.
However, in the late 1990s Sainsbury left business for politics. He completed an eight year stint as Minister of Science and Innovation in Tony Blair's cabinet. But in November 2006 it was back to business and philanthropy.
By 2009 the Gatsby Charitable Foundation had spent £660 million to support scientific research, mental health, the arts, and various projects in East Africa. At the same time Sainsbury allocated a further £465 million to the foundation.
Gatsby works in areas that David Sainsbury and the other trustees are particularly passionate about and where they believe charitable funding can make a real difference. These vary from large-scale, capital intensive projects, such as the £82 million Sainsbury Laboratory at Cambridge University, to smaller projects that are "quietly equally transformative". An example of the latter is summer schools to encourage undergraduates to study plant science further.
Apart from the donation for the laboratory, Gatsby also gave £45 million to Cambridge's botanical gardens in 2005. His relationship with Cambridge deepened when he was elected chancellor of the university in 2011.
While Sainsbury's personal involvement in Gatsby is well-known and recognized, the entire family stays involved in charitable work through 18 grant-making trusts established by three generations of the Sainsbury family and operated by the Sainsbury Family Charitable Trusts.
The trusts are a leading example of sustained philanthropy over many decades in Britain. In 2014 the family led the Sunday Times' annual giving list for the first time by donating 30.62% of their £540 million fortune to charity. They remained in the top position in 2015 by not only giving the largest proportion of their wealth, at 40.1%, but also the largest sum of £203.2 million ($325 million) to charitable causes.
The family's huge and invaluable contribution to charity did not go unrecognized over the years. Sainsbury received the Andrew Carnegie Medal for Philanthropy on behalf of them all in 2003. He later said the family was "delighted" about it, and that "it's good for the field of philanthropy that there is recognition, as in any other field, when things have been done which have been effective and worked well."
Although Sainsbury has made it clear that he does not want the Gatsby Foundation to continue indefinitely beyond his lifetime, the family tradition of philanthropy will most definitely not end with him. If fact his three daughters have already succeeded him by each establishing a foundation within their own fields of interest.
"My own belief is that it is much easier, despite what people say, to give away money than to make it. Nevertheless, if you really want to do something that's valuable you have to make a commitment of time and effort to get it right."
In 2013 Sainsbury, together with his wife Suzie, joined the likes of Bill and Melinda Gates in the Giving Pledge. The Giving Pledge is a commitment by the world's wealthiest individuals and families to dedicate the majority of their wealth to philanthropy.
"The approach of my wife, Suzie, and I to philanthropy is very simple. We do not believe that spending any more money on ourselves or our family would add anything to our happiness. However, using it to support social progress we have found deeply fulfilling," Sainsbury wrote in his pledge commitment letter.
This means Sainsbury and his Gatsby Charitable Foundation will continue to make a difference in the lives of thousands, if not millions, of people worldwide. They are doing this by, among other things, bringing long term benefits in terms of food security and mental health through their support of basic plant science and neuroscience research, through agriculture development in Africa, through scientific and engineering education, through public policy programs, and through the arts.
Sources:
http://www.gatsby.org.uk
Alliance Extra. (June 2005). Confessions of a 'hands-on' donor. Interview with Lord David Sainsbury. Retrieved from http://www.philanthropy.org.nz/sites/all/files/Confessions%20of%20a%20'hands%20on'%20donor.pdf
Butterworth, M. (2009, April 20). Lord Sainsbury becomes first Briton to donate more than 1 billion to charity. The Telegraph. Retrieved from http://www.telegraph.co.uk/news/uknews/5183227/Lord-Sainsbury-becomes-first-Briton-to-donate-more-than-1-billion-to-charity.html
Sharman, A. (2015, April 20). Rich gave away £258bn in last 12 months, says Sunday Times Giving List. Retrieved from http://www.civilsociety.co.uk/fundraising/news/content/19485/rich_given_away_258bn_in_last_