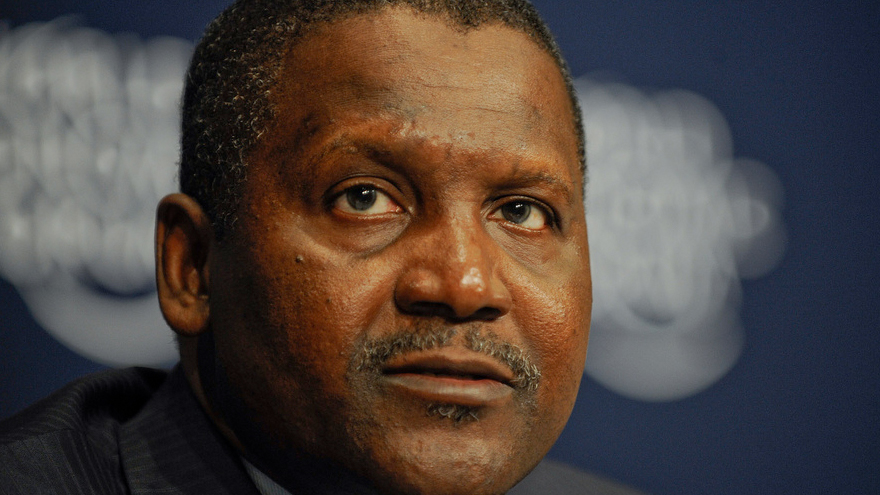 Aliko Dangote
In 2014, the Nigerian government said Dangote had donated 150 million Naira (US$750,000) to halt the spread of ebola.
The Dangote Foundation is the Corporate Social Responsibility arm of Dangote Group. The Foundation is responsible for contributing over $100 million in charitable funds to several causes in Nigeria and Africa over the past four years.
Recently Dangote group also donated N540 million ($3.3 million) to vulnerable women as a result of insurgency in the North East of Nigeria as well as donating, two months ago, 12 trailer-load of relief items worth N40 million ($246,502) to support the government in bringing succour to victims of communal clash.
Dangote has also been involved in aiding foreign nations with $500,000 donated to victims of explosion in Republic of Congo; $2 million contributed for flood victims in Pakistan; and $740,500 to cushion the effect of famine in Niger Republic.