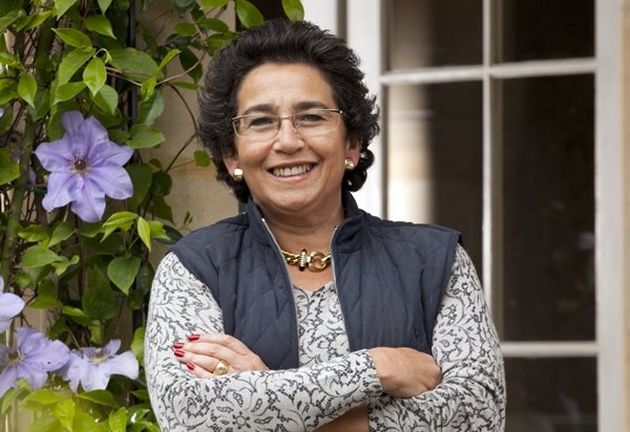 Wendy Appelbaum
Wendy Donna Appelbaum is the owner and Chair of De Morgenzen Wine Estate. Born in South Africa, she is the only daughter of business tycoon Donald Gordon. Her early employment involved serving as the Co-Founder and Deputy Chairman of Women's Investment Portfolio Limited (Wiphold), the first women-controlled company to list on the Johannesburg Securities Exchange, with assets in excess of R1 billion ($150 million). She also acted as Deputy Chairman of the Connection Group Limited, one of South Africa's leading computer and technology retailers. Moreover, she was a Director at Liberty Investors, an insurance and real estate firm that is a holding company of the Liberty Group. She obtained some of her wealth by selling her shares of the firm.
In 2003, along with her husband Hylton Appelbaum, Wendy purchased De Morgenzon, a wine farm and agricultural business in Stellenbosch, South Africa. Her net worth is estimated at $259.3 million by Forbes; it was mostly amassed through a family trust. This makes her one of the richest women in Africa. She has been recognized for her achievements — in 2006 she was identified by the National Foundation for Women Business Owners as "One of the Leading Women Entrepreneurs of the World."
Wendy passes some of her time by breeding racehorses in partnership with a friend, and is a member of various sports-related associations. These include Houghton Golf Club, the National Federation of Owners & Trainers, The Jockey Club of South Africa, The Racing Association of South Africa, The River Club, and the Wanderers Golf Club. She is also the Chairman of South Africa's Women's Professional Golf Association (WPGA). Her success makes her a role model for many young women in her native country.
CHARITABLE HISTORY
Wendy Applebaum has made a concerted effort to engage in philanthropy, with many of her activities targeting women and health causes. These include the following:
In the 1990s she co-founded the aforementioned Wiphold. The company's management team tutors women in townships and rural areas in basic finance and business skills, and also helps them form groups to buy shares. Wiphold Group CEO Louisa Mojela praises Wendy, saying: "Beneath that toughness there is an element of softness, kindness and a huge heart to give to the previously disadvantaged. She treats her colleagues with a lot of respect and humility."
Wendy formed the Wendy Appelbaum Foundation, which supports programs addressing the education concerns of South African women.
In 2011, Wendy established the Wendy Appelbaum Institute for Women's Health to ensure that appropriate health care attention is given to women across her country.
Wendy holds directorships at the following entities:
The Wits Donald Gordon Medical Centre, a post-graduate teaching hospital
Sphere Holdings, a black empowerment company focused on the financial services and mining sectors
The Synergos Institute Southern Africa, which addresses poverty and social injustice by bringing together government, business, civil society, and local communities
She is a former director of Business Arts South Africa (BASA), a non-profit organization administering a government grant for Arts and Culture programs.
Wendy is a trustee of the following organizations:
The Donald Gordon Foundation, one of the largest charitable foundations in Africa
The Helen Suzman Foundation, which works to strengthen South Africa's democracy
The Children's Haemophilia & Oncology Clinic (CHOC)
The World Wide Fund for Nature South Africa
Redhill School Trust
She is also a member of the following nonprofits:
Global Philanthropists' Circle
International Women's Forum
Women Moving Millions
One of Wendy's most publicized activities is a $23 million donation she made for the creation of the Gordon Institute of Business Science and the funding of the Donald Gordon Medical Center (DGMC), founded by her father. She says that the efforts were targeted at training the specialists necessary to maintain a strong health system. Today DGMC is the leading organ transplant center in Africa.
While her gift was generous, Wendy has done more than written checks. For several years she worked as a counselor at Childline and a volunteer crisis counselor at 702 Crisis Center. Further, in 2015 she lent her influence to help out some farm workers who were being exploited. Specifically, she set out to expose abuses by credit providers and loan sharks who had accessed the salary payments of the workers with illegal emolument attachment orders (garnishee orders). She worked with various partners – law firm Webber Wentzel, financial well-being firm Summit, and the Legal Aid Clinic at the University of Stellenbosch – to achieve a court finding that punished the companies.
Commenting on her charitable efforts, Wendy says: "The more you have, the more responsibility you have to share it with those who don't." She indicates that future areas she plans to explore include venture philanthropy, investment philanthropy, and social-impact investing.
SOURCES