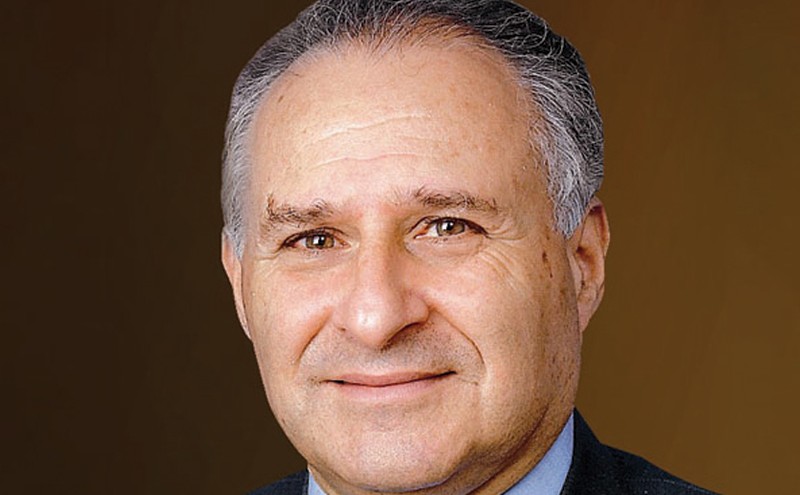 Michael Kadoorie
From Hong Kong to Nepal – Kadoories give life changing gifts
Sir Michael Kadoorie is of Jewish ancestry, went to school in Switzerland and was awarded a British knighthood. He is also one of the richest men in Hong Kong, with Forbes estimating his net worth at $5.4 billion by the end of 2015.
The Kadoorie family's roots in business in the Far East go back to Michael Kadoorie's grandfather. He was a descendant of Iraqi Jews who first settled in Shanghai in 1880, and later made his fortune through finance, real estate and utilities in Hong Kong.
Today Kadoorie is the chairman of CLP Holdings, founded by his grandfather in 1890. The utility company provides electricity to 75% of Hong Kong and has equity interests in power plants in China, Southeast Asia, Australia and India.
Kadoorie is also chairman of the family's second largest listed group, the Hong Kong and Shanghai Hotels. Furthermore he holds directorships in various companies and initiated the CLP Research Institute which looks into renewable energy development.
The philanthropic work of the Kadoorie dynasty is said to be a good example of the family's low-key style. Already more than 60 years ago, the Kadoorie Agricultural Aid Association was established as a community service to Chinese refugees spilling into Hong Kong from mainland China. The association morphed into the Kadoorie Farm and Botanic Garden over time, which now specializes in environmental and conservation research.
With the growth of the Kadoorie fortune, came the diversification of its philanthropy. The Kadoorie Charitable Trust was founded in 1997. It now directs most of Kadoorie's philanthropy, supporting projects in China and throughout South and Southeast Asia. Even so, it is hard to establish how much the trust has given to charities over the years, since the family is not very public about its donations.
Receiving a Lifetime Achievement Award from the 2009 Hotel Investment Conference Asia Pacific in 2009, Kadoorie responded as follow: "My grandfather, the late Sir Elly Kadoorie, used to say wealth is a sacred trust to be administered for the good of society. For more than a hundred years, my family has been privileged to be given the responsibility to run several companies, and to use our gifts to offer greater opportunities in life to the disadvantaged."
When he received an honorary doctorate of law from the University of Hong Kong in 2004, Kadoorie was lauded as someone who continues to devote his energy and resources to diverse philanthropic causes despite a hectic schedule of directing numerous transnational commercial and investment projects.
The Kadoorie family prefers to call their donations gifts rather than charity. They have made it clear that the purpose of the gifts is to offer the recipients some of the advantages which the "accidents" of birth and history did not afford them.
The Kadoorie Charitable Trust extended its involvement beyond Hong Kong to other Asian countries, notably Nepal. More than one million people in Nepal have received "gifts" from the Kadoories over a period of 30 years. It led to the transformation of entire villages, the opening of schools, large-scale infrastructure improvements, and the training of skilled staff to run and manage different organizations.
In his personal involvement, one which continues today in his visits to Nepal, Kadoorie has realized his family's philanthropic mission of "partnership with the people". In 2014 he opened a 60 kilowatt project in Chaurikharka that provides power to 250 households.
Kadoorie's hobbies include photography, flying helicopters and collecting classic cars. In 1998 he sustained spinal injuries after an accident driving a restored Ferrari. It prompted him to support the spinal injury rehabilitation centre near Banepa in Nepal. During his 2014 visit he also officially opened the centre for physiotherapy, occupational therapy and Nepal's first hydrotherapy pool for patients undergoing rehabilitation.
"I know from my own experience that rehabilitation needs a lot of passion that comes from the heart, and it was a facility like this in Nepal, especially the hydrotherapy, that enabled me to recover quickly," Kadoorie told the Nepali Times.
No doubt Kadoorie's passion for philanthropy also comes from the heart and that he will pass this passion on to the generations coming after him.
Sources:
https://en.wikipedia.org/wiki/Michael_Kadoorie
Hong Kong Philanthropy. Retrieved from http://www.givingmagazine.com/storiesandnews/hongkongphilanthropy/
http://www4.hku.hk/hongrads/index.php/archive/graduate_detail/259
Hong Kong University Citation. Retrieved from http://www.hshgroup.com/en/~/media/Files/HSHGroup/Latest_News/2009/20091015_2009_HICAP_Lifetime_Achievement_Award.ashx
Profile Michael Kadoorie. Retrieved from http://www.forbes.com/profile/michael-kadoorie/
Kadoorie in the land of Gurkhas. (2014, April 10). Nepali Times. Retrieved from http://nepalitimes.com/article/business/Michael-kadoorie-willing-to-help-expand-hydropower-in-nepal-in-the-future,1259