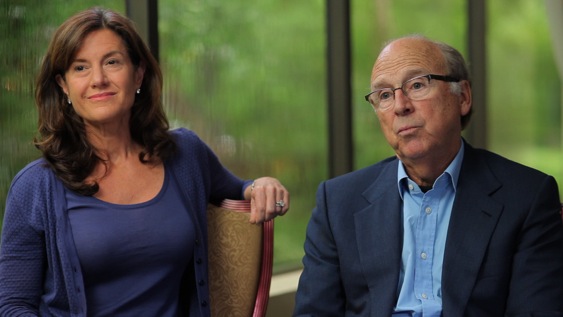 Barbara and Pitt Hyde
Barbara and Pitt Hyde
Amount donated: Assets of the Hyde Family Foundations amount to $114m, but the exact figure of total donations is unknown.
Philanthropic causes: Education, community development and cultural preservation.
Region of philanthropic focus: Memphis, Tennessee.
Ranking: N/A
Net worth: Information not available.
Source of wealth: Retail; Malone and Hyde; AutoZone; Pittco Holdings Inc.
The grandson of a grocer who made his fortune from the wholesalers Malone & Hyde, Joseph Reeves Hyde III (known as Pitt) has set his sights on improving the city in which his wealth arose, Memphis. Founder of the J.R. Hyde III Family Foundation, Pitt and his wife Barbara believe in making a big difference to a small region. The foundation focuses on education and cultural preservation, infiltrating Tennessee public policy to achieve their ambitious goals.
A successful businessman in his own right, Pitt took full advantage of his inherited wealth and expanded it. Pitt joined the family business in 1965, transforming it into the third largest wholesale food distributor in the US., accruing annual sales of more than $3bn. In 1979 he founded AutoZone as an offshoot of his grandfather's business, establishing it as a national auto parts giant within a matter of a few years. Although partially retired, Hyde now resides on the board of directions for AutoZone, as well as serving as a director of FedEx Corporation. He is also the owner and president of Pittco Holdings Inc., and chairman of GTx Inc., a biopharmaceutical company dedicated to the discovery and commercialization of therapeutics.
Philanthropy runs in the Hyde family lineage. Pitt's grandfather Joseph Reeves Hyde Sr. established the J. R. Hyde Sr. Foundation in 1961 with an initial investment of $1m, aiming to give back to the community that had given him so much. Pitt has since created his own Foundation, the J. R. Hyde III Family Foundation, which works in collaboration with the foundation of his grandfather under the name of the Hyde Family Foundations. The assets of the Hyde Family Foundations currently total more than $114m, granting approximately $20m per year to initiatives in Memphis. Barbara is president of the Foundations, and Pitt is on the board of directors, remaining heavily involved in the decision-making process.
Through the Hyde Family Foundations, Pitt and Barbara seek to inspire major initiatives and innovative thinking .The Foundations are a grant-making body
focusing on 3 key areas: education, culture and civic growth, and livable communities. In order to close the opportunity gap in children's education in the city, the Foundations advocate a school-based decision-making process that ensures that education is made a state priority.
Culturally, the Foundations have established 2 museums in Memphis, and led successful efforts to attract the National Basketball Association's Grizzlies to Memphis. The Foundation supports civic, cultural and charitable organizations in Memphis, including the Partners in Public Education, the Blues Foundation and Ballet Memphis.
In alignment with its commitment to livable communities, the Hyde Family Foundations support initiatives that develop a strong urban core, as well as funding activities that improve the quality of living in Memphis through improved access to community parks, sidewalks, streetscapes and cycle lanes in the city centre. Focusing on neighborhood planning and capacity building, the Foundations also support initiatives driving community-based civic inclusion and citizen's engagement to empower change.
Pitt admits that he takes inspiration from his grandfather, choosing Memphis as the target for his philanthropy based on the belief that it is big enough to have real problems but small enough to make a tangible difference: "we thought by focusing all our firepower in Memphis, we could have more of an impact and bring more leverage to bear."
In 1996 Pitt was diagnosed with prostate cancer. Following a successful operation, he teamed up with his urologist Mitch Steiner to start a new pharmaceutical company focused on the development of drugs for the treatment of prostate cancer and elated clinical conditions. Although a private company, GTx Inc. finances research in an area of academia that is otherwise underfunded.
Pitt and Barbara believe that in order for philanthropy to make sustainable change, activism and involvement are vital: "sweat equity is far more important than the capital", Pitt stated. The Hyde Family Foundations have faced many obstacles to their philanthropic endeavours, and believe politics and entrenched interests to be their greatest barrier. Pitt and Barbara have spent 20 years infiltrating the public sector, so to magnify the impact of their work. The Hyde Family Foundations work to bring policy-makers together and educate them, putting their philanthropic agenda at centre stage of the public policy debate.
http://www.bloomberg.com/news/articles/2011-09-20/billionaire-autozone-founder-pumps-fortune-into-cancer-fight